What is a Cufflink?
Before learning how to put on cufflinks on your shirt, you first need to know what is cufflinks all about so you can know the right way in wearing them. A cuff link is a piece of small jewelry that uses to replace the buttons on a French cuff shirt.
It is almost the same size with a button but because it is making from the fine material and is well crafted, it plays an important decorative role for men's shirt. It can create magic by turning men monotonous dresses and suits to become elegant and good looking one. Which makes a man look gorgeous and charming as a whole.
There are numerous guys who are not really willing to put cufflinks on their shirts. This is due to many of them think that putting on the cufflinks can be an uneasy job as many of them having no idea on how to wear a cufflink.
While some other guys reluctant to wear them is for the reason that they feel being dressed in a french cuff shirt for a formal event is not what they want. Well, this shouldn't be the case as cufflinks can be excellent men's accessories to wear on even with a pair of jeans. Below I would illustrate to you briefly on the step-by-step of how to use cufflinks.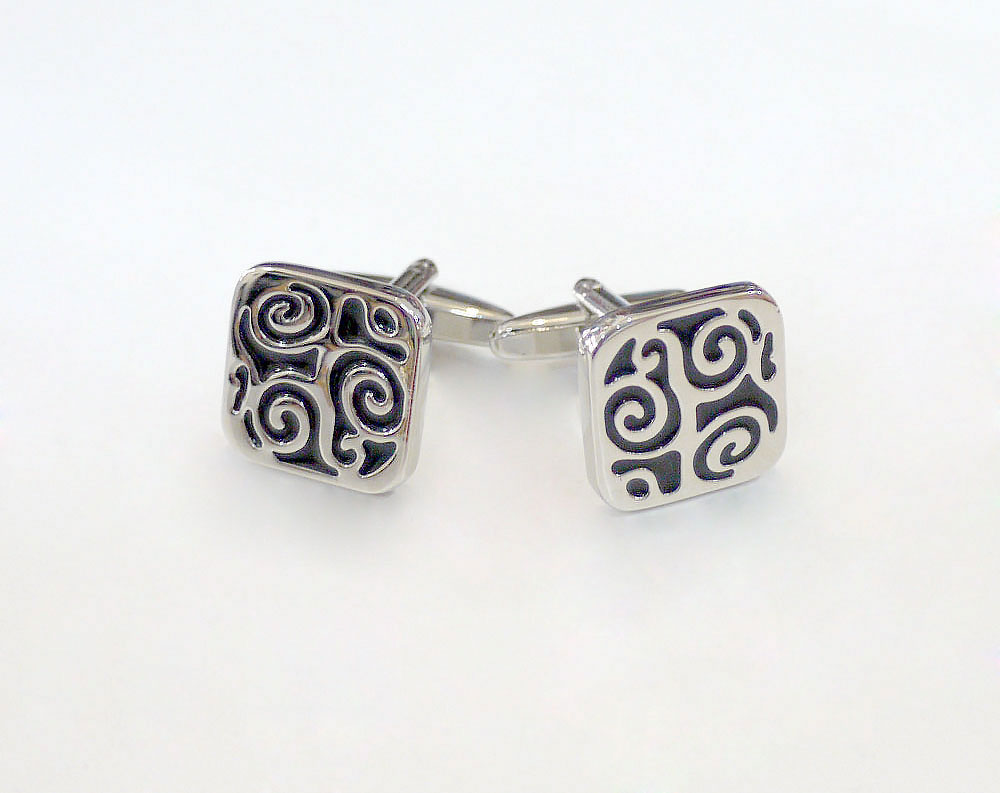 Step For Wearing Cufflinks
In order to help you get familiar with wearing cufflinks on your shirt, I would share with you this simple step.
1. Get some cufflinks that you love. Most of the cufflinks are featured with a little circle or bullet that associated with a piece of metal which leads to a bigger adorned circle or square plate surface.
2. Hold the cufflink and turn hinged to ensure that the back is aligned to become a straight line.
3. Put the french cuff shirt on and you can find an opening for the cufflink on the shirt. Generally, it is double-folded cuffs where you can put the cufflink through the two layers cloth out from the hole in within.
4. Push the cuff link with straight back through the hole therefore the surface is facing away from you, and it passes through both of the holes. If you are having the non-hinged type of cufflinks, you may simply push the smaller circles to pass through the hole of the cuff shirt.

Ensure No Conflict Men's Accessories
Finally, you need to remember to ascertain the other accessories are not conflicting with your cufflinks. As ideal men's accessories, cufflinks can absolutely improve the elegant look with its exquisite finishing, thus, you should not wear it against other accessories you put on like your belt or jewelry. Everything you need to do is to put the shade of the cufflinks as first priority.
When to Wear Cufflinks?
Usually, you should consider wearing cuff links when you are attending social events, meeting with clients for official presentations, going for a job interview, or other important occasions like family events and weddings.
So, by now you should have ready to buy and put on the best choice of cufflinks on your shirt. You may simply adhere to the advice as shown above and you will have a very pleasant appearance for you to present in any event.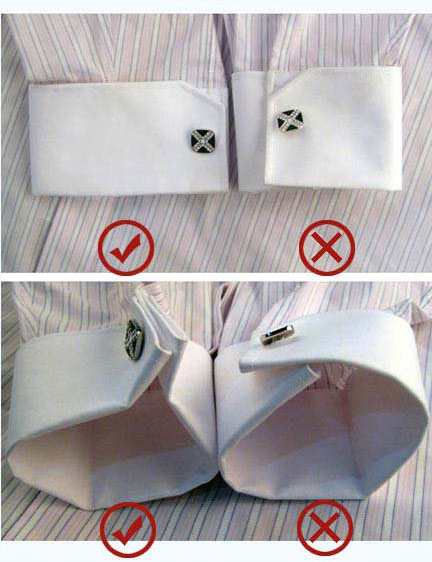 This video illustrate clearly to you on how to put on cufflinks and studs.

This video show you how to put on cufflinks with buttons