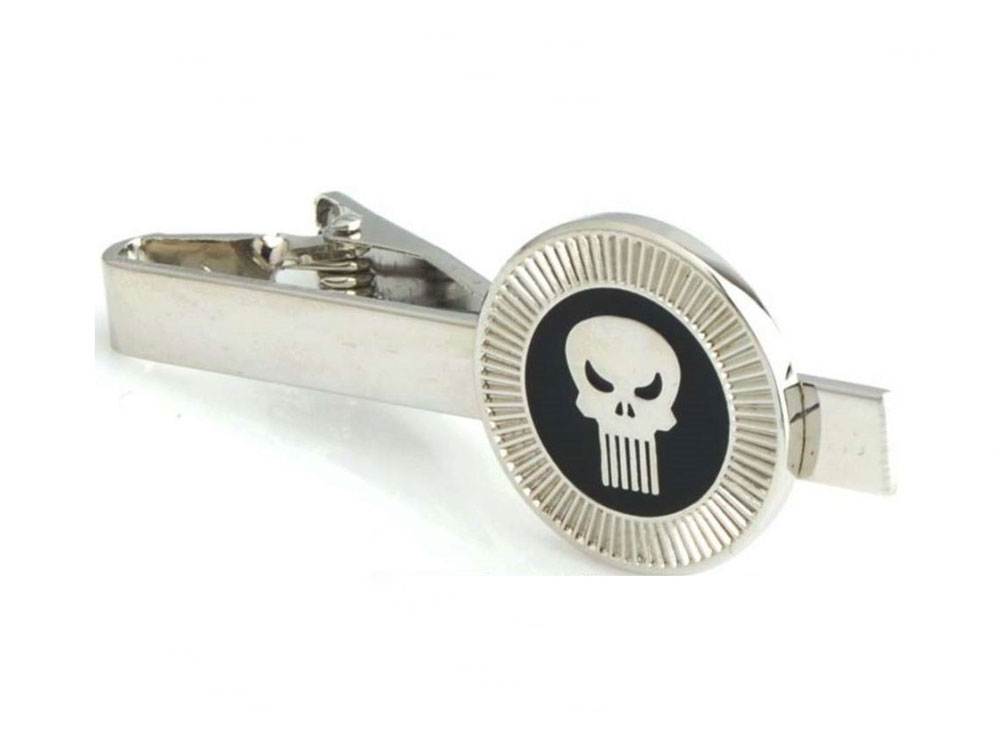 Brief Description of The Punisher
Initially, The Punisher is a fictional character and also an antagonist for Spiderman which is found in comic books created by Marvel Comics. The character of The Punisher was produced by writer Gerry Conway, artists John Romita, Sr. and Ross Andru. At first, this character didn't possess a name until the publisher Stan Lee named it as The Punisher.
As mentioned earlier, This character was at the beginning meant to be a strong enemy to Spiderman, nonetheless, it was widely embraced by the readers and turned out to be a powerful anti-hero within the Marvel universe. Frank Castle, The Punisher, is attentive that dedicated his life to eliminating crime.
This tie clip is having the characteristic of The Punisher's skull and is coated with polished silver on a black enamel background.
– Length: 2.5 inches
– Width: 0.4 inches
– Clip Style: Alligator Style Clamp
Other than the tie clip, you will get a high quantity gift box to contain the tie clip for free.
This tie clip is made out of high-quality brass nickel and it is an ideal man gift that you can give away on weddings, graduation, birthdays, Fathers day and other occasions.