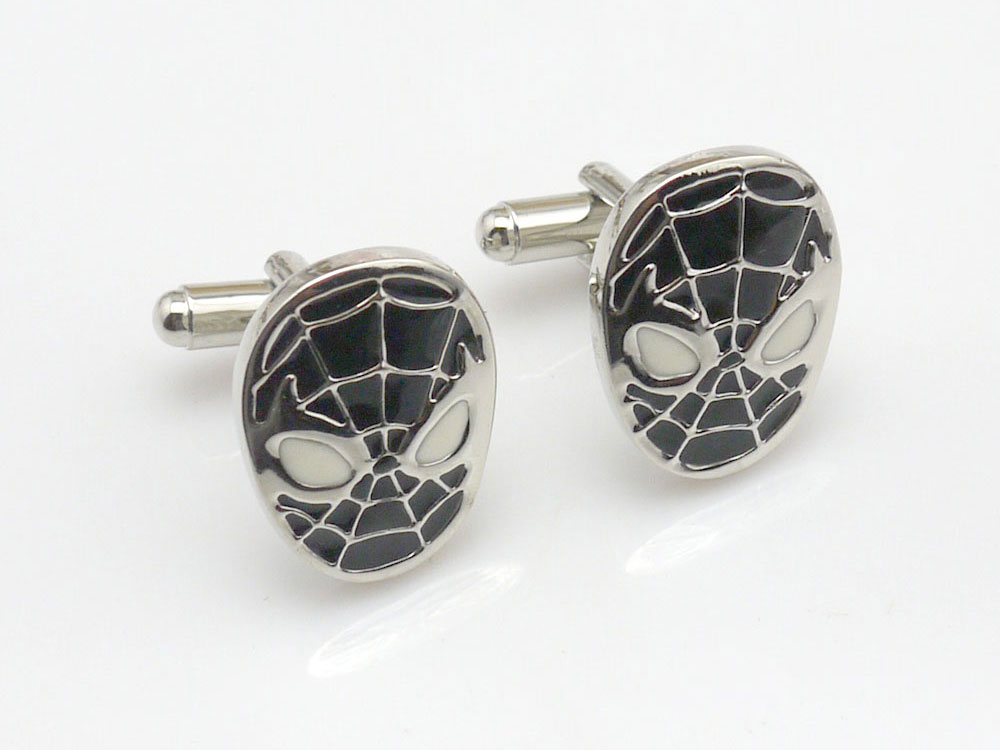 Spiderman Cufflinks (Black)
Material: High-end jewelry plated brass and white steel.
Features:
– 100% brand new
– Made of valuable material
– Sleek and angular surface
– Exquisite workmanship
– Lightweight, easy to carry
These pair of cufflinks are fun, lightweight, as well as stylish to attach on the sleeve.
It can be a fun gift for you to present to someone or to keep for yourself. It is very suitable for giving to the men in your wedding party as a token of appreciation.