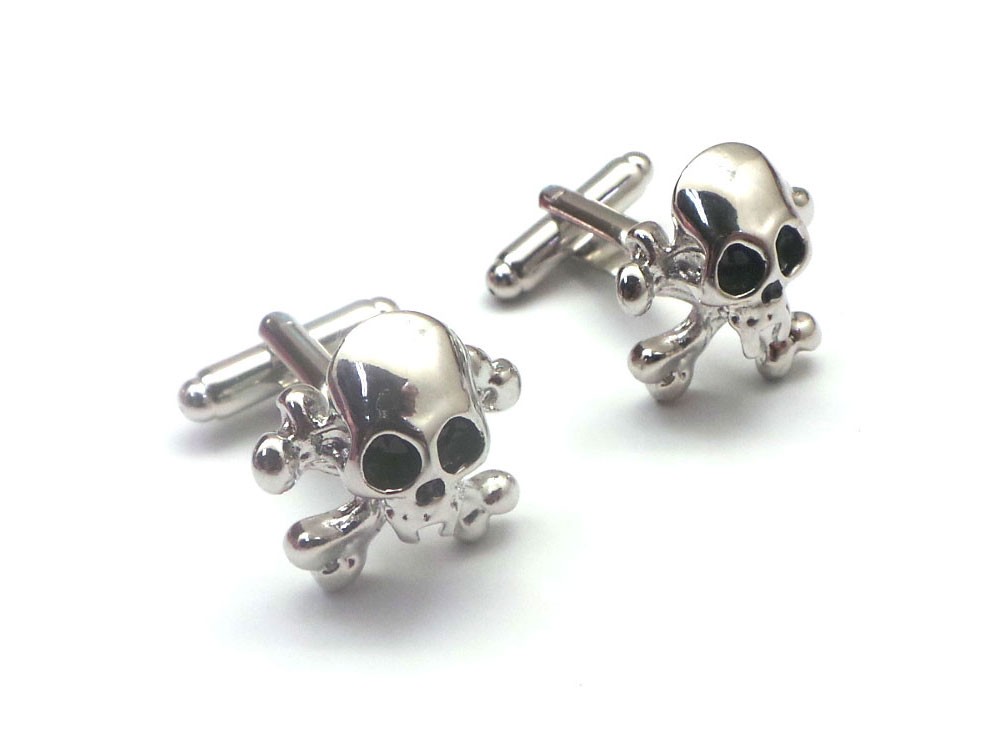 Vampire Skull And Crossbone Cufflinks
We are here to introduce this Vampire Skull Crossbones Cufflinks with the addition of some new touches to make it a unique product. These cufflinks are very popular in most of the people who love the idea of being cold-blooded and bloodsuckers.
These small men's jewelry is designed for daring and fearless people. Buy one and put it on your shirts and feel like a real man. If you are bored with your formal dressing. That's the perfect time for you to try something different and stylish.
Vampire Skull And Crossbone Cufflinks are made of silver base metal with bullet back closure. There is an extra touch of black enamel eyes to give this pair of jewelry with a more stunning look.
These Crossbone Cufflinks are rhodium finish to ensure its ultimate shine and polish. A beautifully presented box is included with the purchase of Vampire Skull and Crossbone Cufflinks.
So that you can keep this stylish pair of these cufflinks safe for a lifetime. These cufflinks are the perfect choice of gift for those who love to play with danger.
Material: High-end jewelry plated brass and white steel.
Features:
– 100% brand new
– Made of valuable material
– Sleek and angular surface
– Exquisite workmanship
– Lightweight, easy to carry
These pair of cufflinks are fun, lightweight, as well as stylish to attach on the sleeve.
It can be a fun gift for you to present to someone or to keep for yourself. It is very suitable for giving to the men in your wedding party as a token of appreciation.