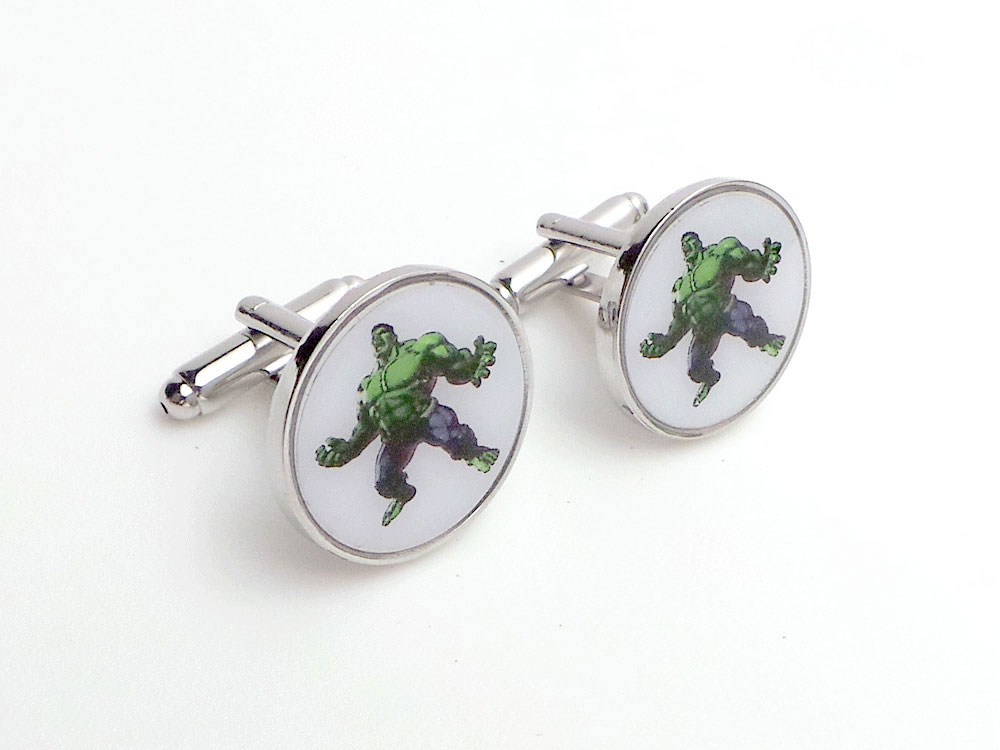 Incredible Hulk Cufflinks
The Incredible Hulk from well known Marvel Comics can say to be the most renowned green superhero for many people. Thus, by wearing this on your shirt, many people going to be green with jealousy when you showcase your gratitude for the Marvel enterprise with these cufflinks.
The thing that makes the Incredible Hulk to be so extraordinary is because he possesses more power and strength in comparison with any ordinary human being.
The most wonderful feature is that he can easily change his entire body into green color in a short while which can be pretty cool for most of the people. The Hulk for sure is a Superhero that worth showing off.
These exclusive men accessories will make you look fashionable and stylish as they're going to exemplifies your combined characteristics. It is pretty sweet at the time your outfit capture all eyeballs from all guests who spot the cufflinks on your shirt.
Material: High-end jewelry plated brass and white steel.
Features:
– 100% brand new
– Made of valuable material
– Sleek and angular surface
– Exquisite workmanship
– Lightweight, easy to carry
These pair of cufflinks are fun, lightweight, as well as stylish to attach on the sleeve.
It can be a fun gift for you to present to someone or to keep for yourself. It is very suitable for giving to the men in your wedding party as a token of appreciation.