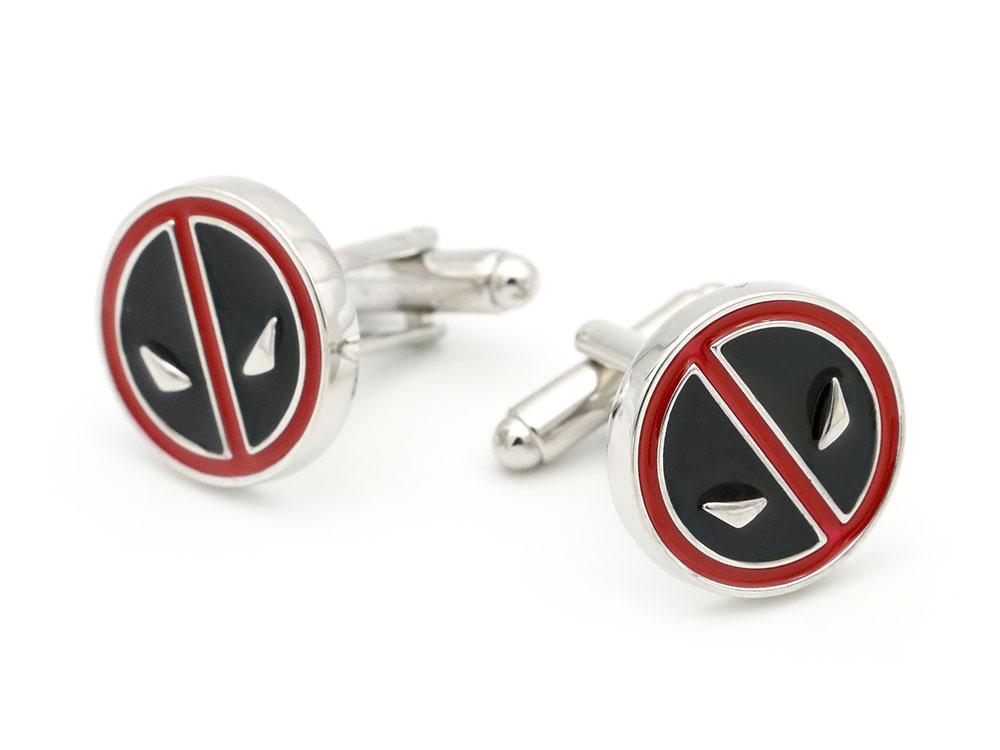 Deadpool Cufflinks
Deadpool is a superhero who is famous for his accelerated healing power. You may possess his supernatural powers as well with these Deadpool cufflinks. These novelty men's accessories can be a wonderful gift for your loved one or any Marvel Comics fan.
If you are not familiar with Deadpool, this character is, in fact, an ex-member of X-Force, or you can say he is a self-professed individual in the X-Men and Avengers.
Deadpool has since appeared in a number of continuous series. The character is also well known by many people as the "Merc with a Mouth" which happens to be popular for breaking the fourth wall.
Besides, Deadpool is also renowned for his talkative nature which is used by comic writers for the effect of humorous. The superhero has lately joined up with the Thunderbolts.
Material: High-end jewelry plated brass and white steel.
Features:
– 100% brand new
– Made of valuable material
– Sleek and angular surface
– Exquisite workmanship
– Lightweight, easy to carry
These pair of cufflinks are fun, lightweight, as well as stylish to attach on the sleeve.
It can be a fun gift for you to present to someone or to keep for yourself. It is very suitable for giving to the men in your wedding party as a token of appreciation.